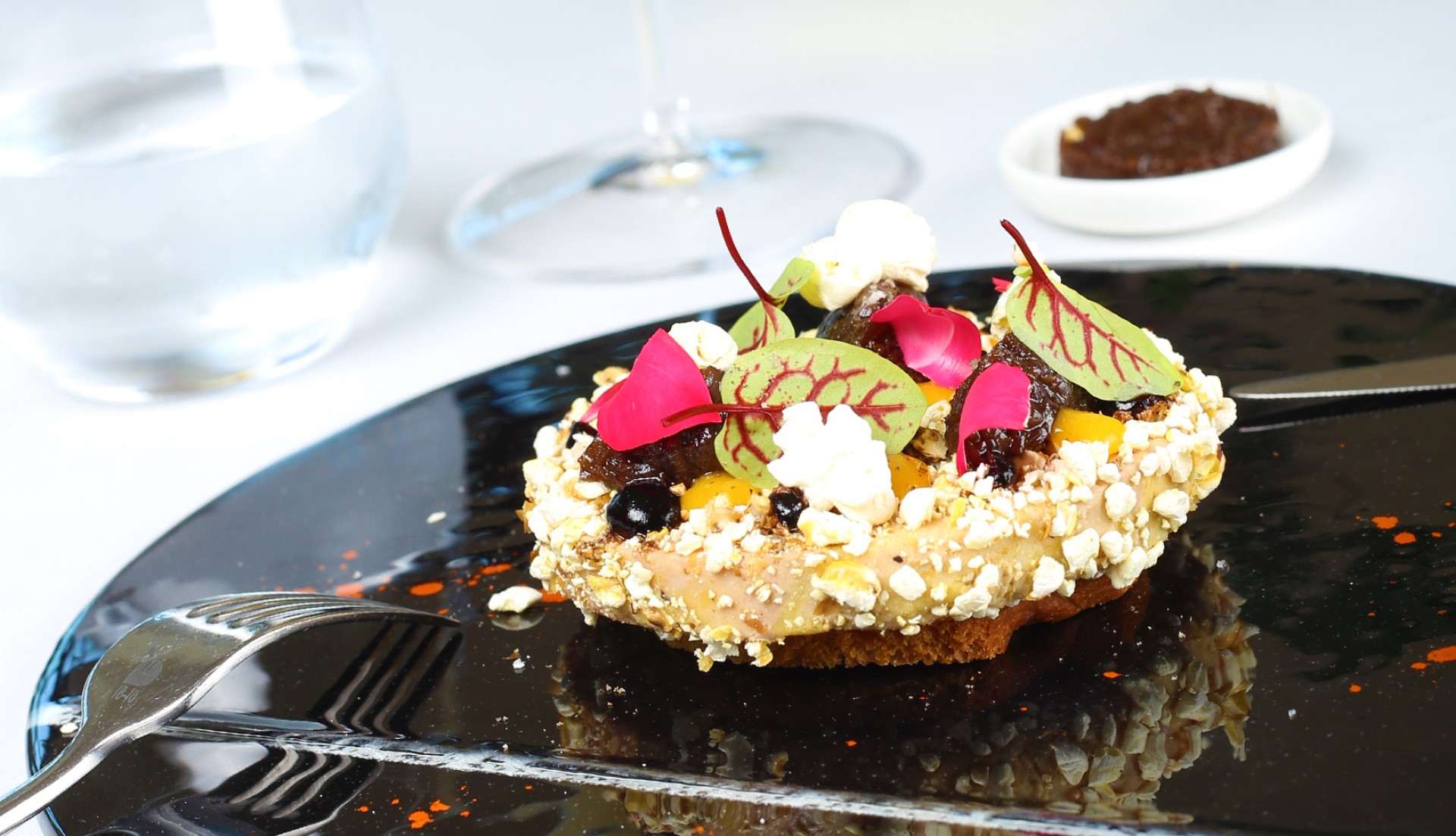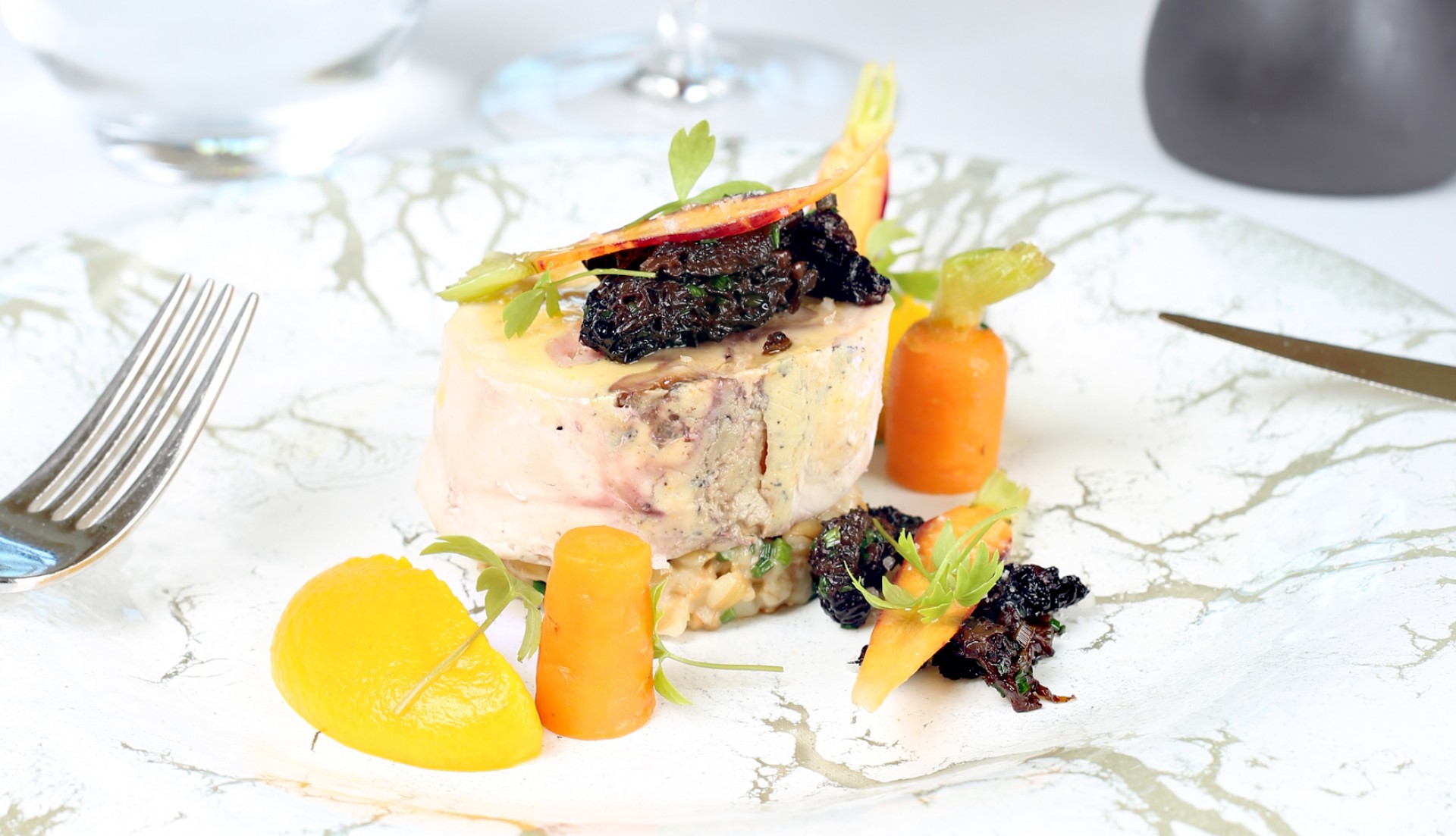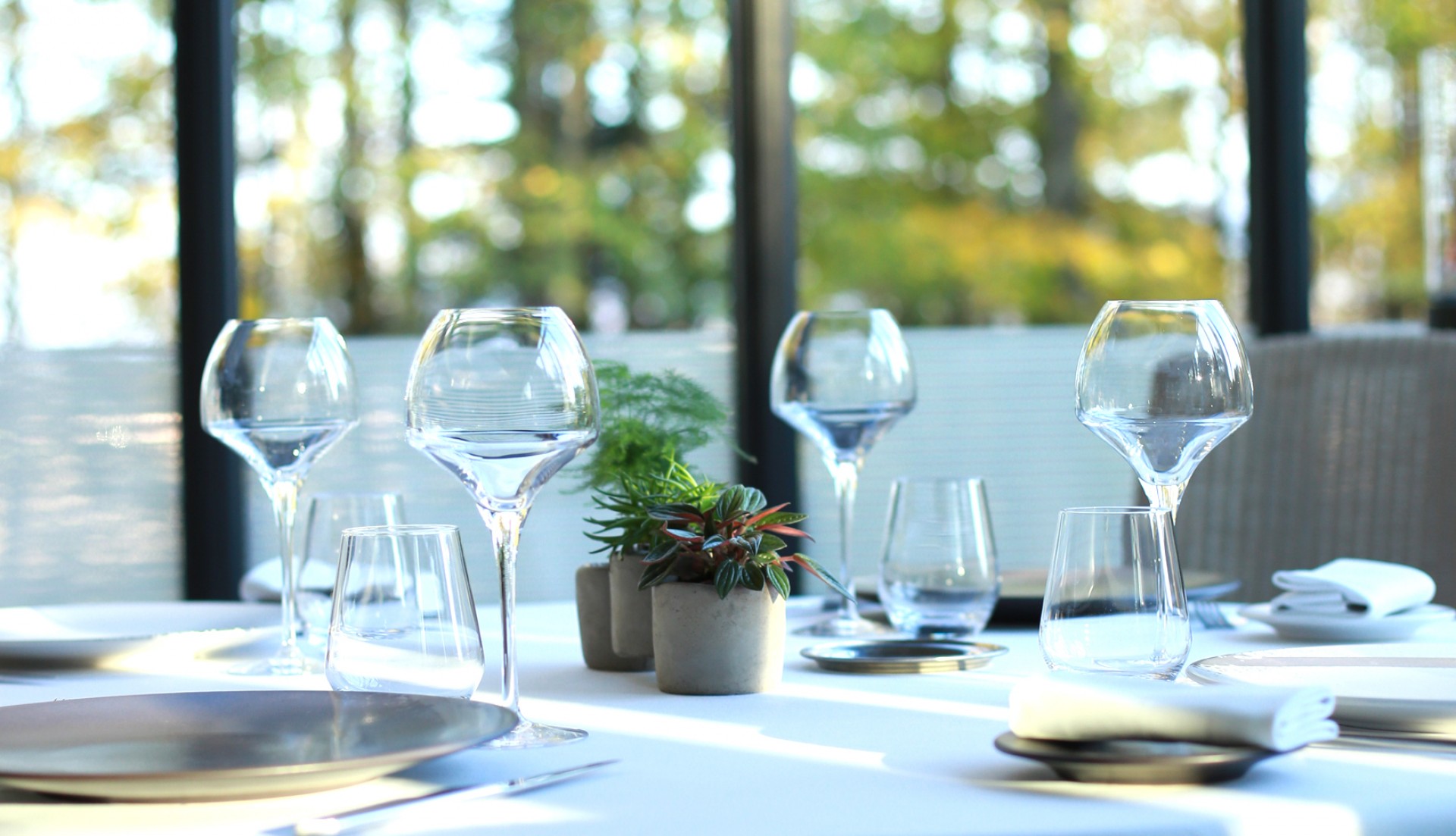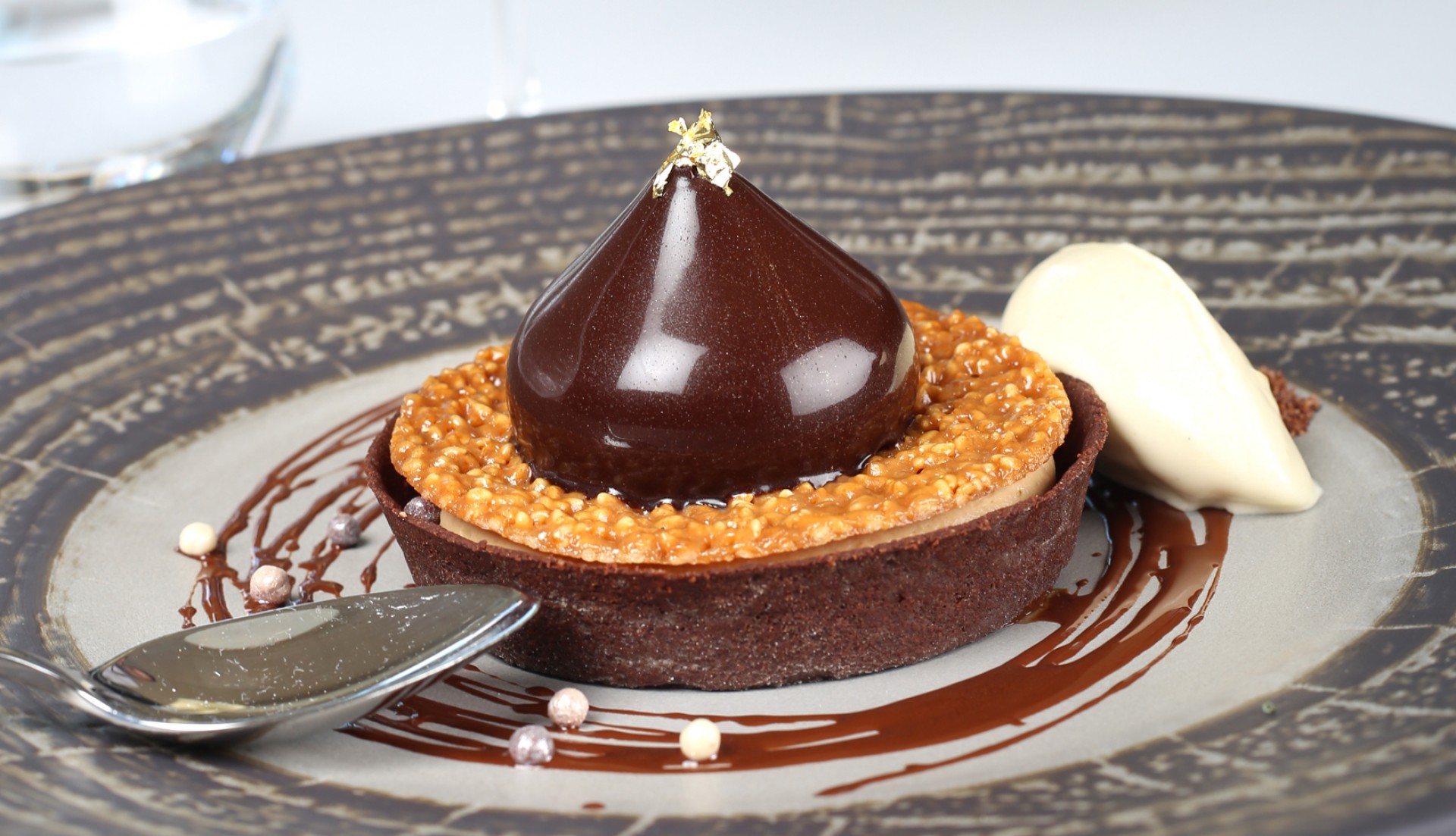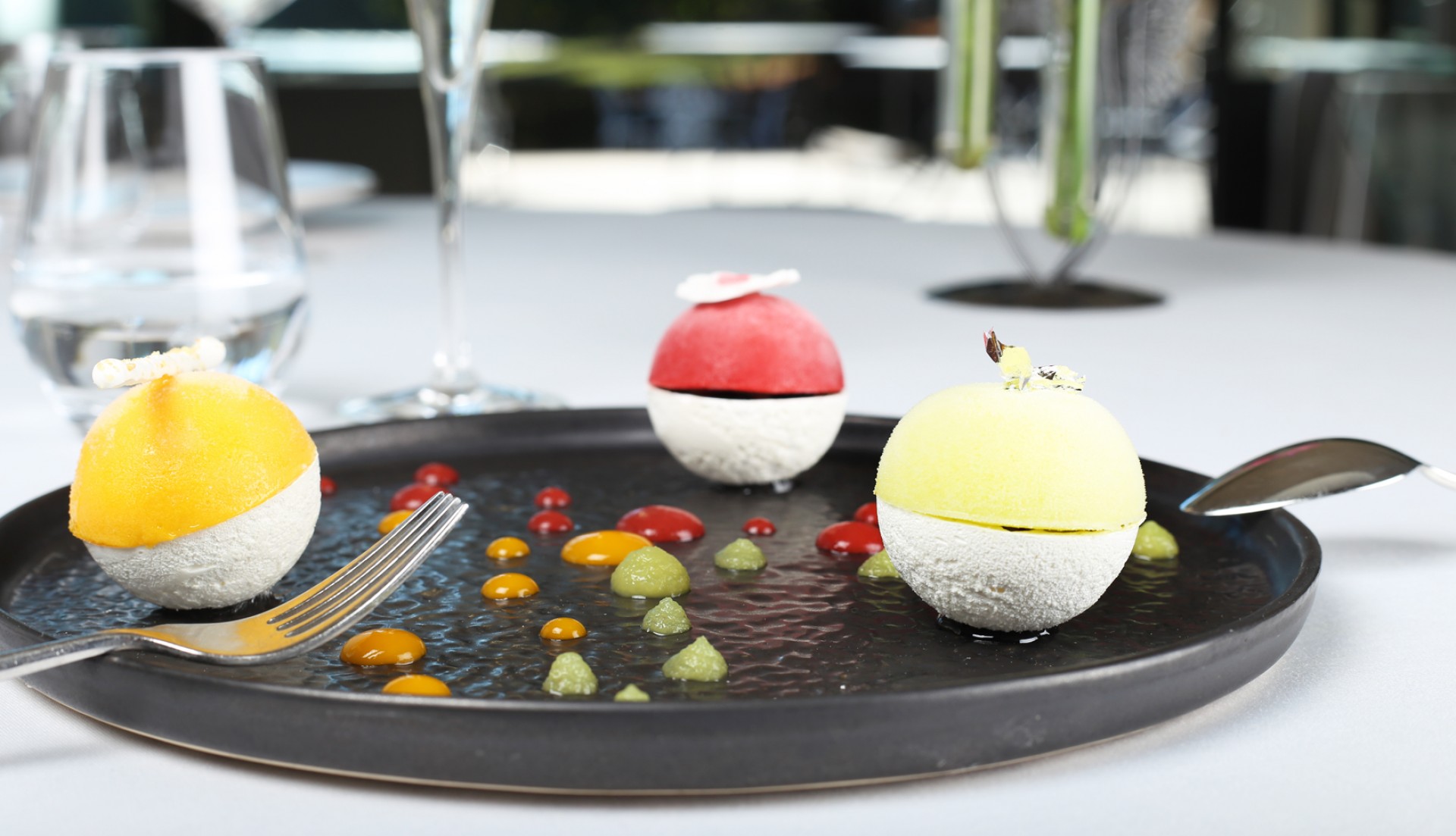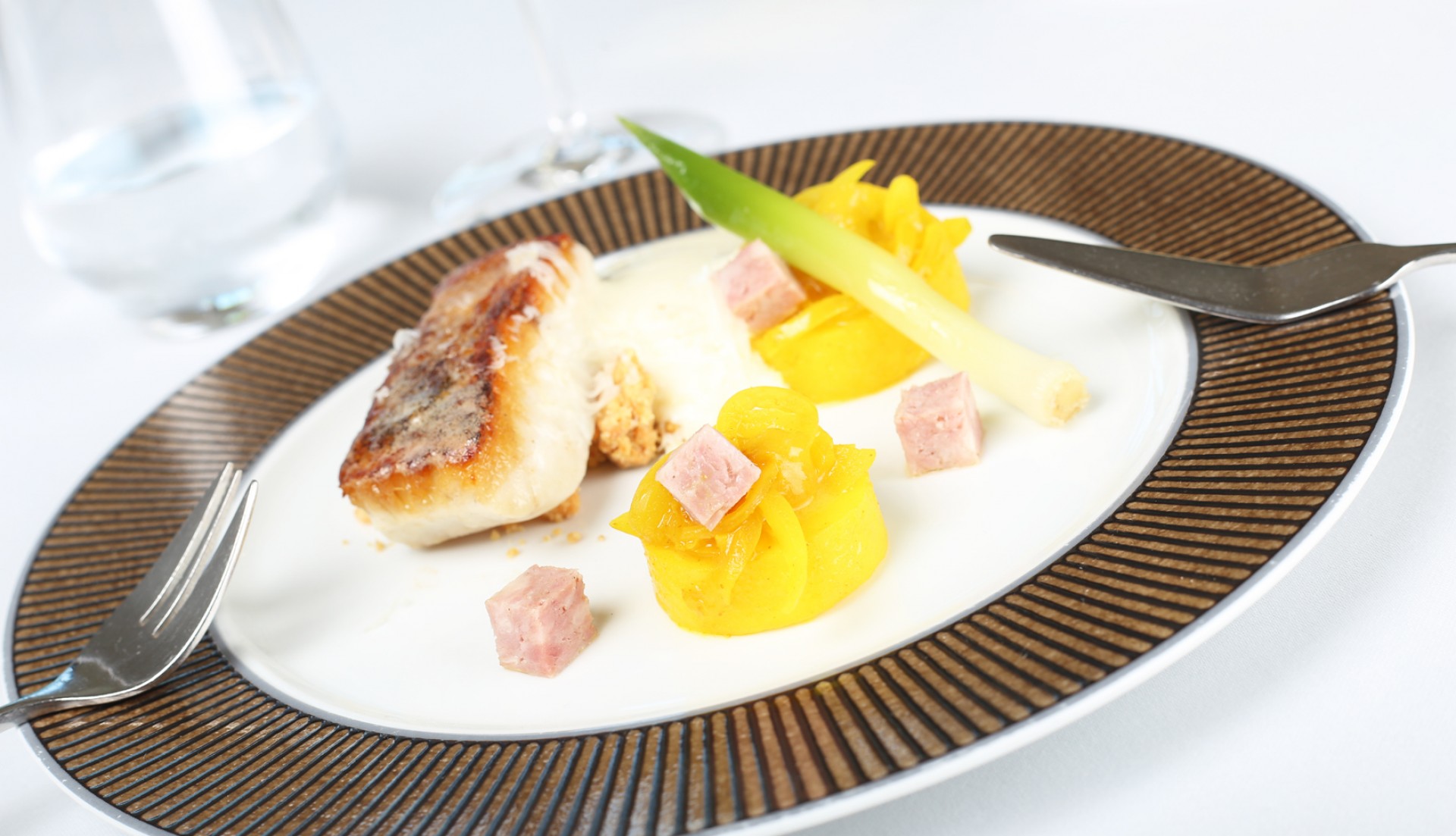 Discover
The restaurant
Anthony Serra joined the kitchens of La Dame Blanche in 2010. Since then, the chef has become the owner of the establishment, bringing freshness to the menu. His personality, which he expresses at the heart of all his dishes, is the fruit of his experience. Antony Serra worked for five years with William Frachot, head of the Chapeau Rouge in Dijon (2 stars) from whom he learned a lot. He has also served in the teams of Jean-François Issautier, Jocelyne Lotz-Choquart and Stéphane Carrade. His cooking has been nourished by all these encounters. It is no coincidence that Antony Serra has elevated La Dame Blanche to the rank of one of the leading restaurants in the world of Franche-Comté gastronomy, a restaurant that has also received the "Table distinguée" award.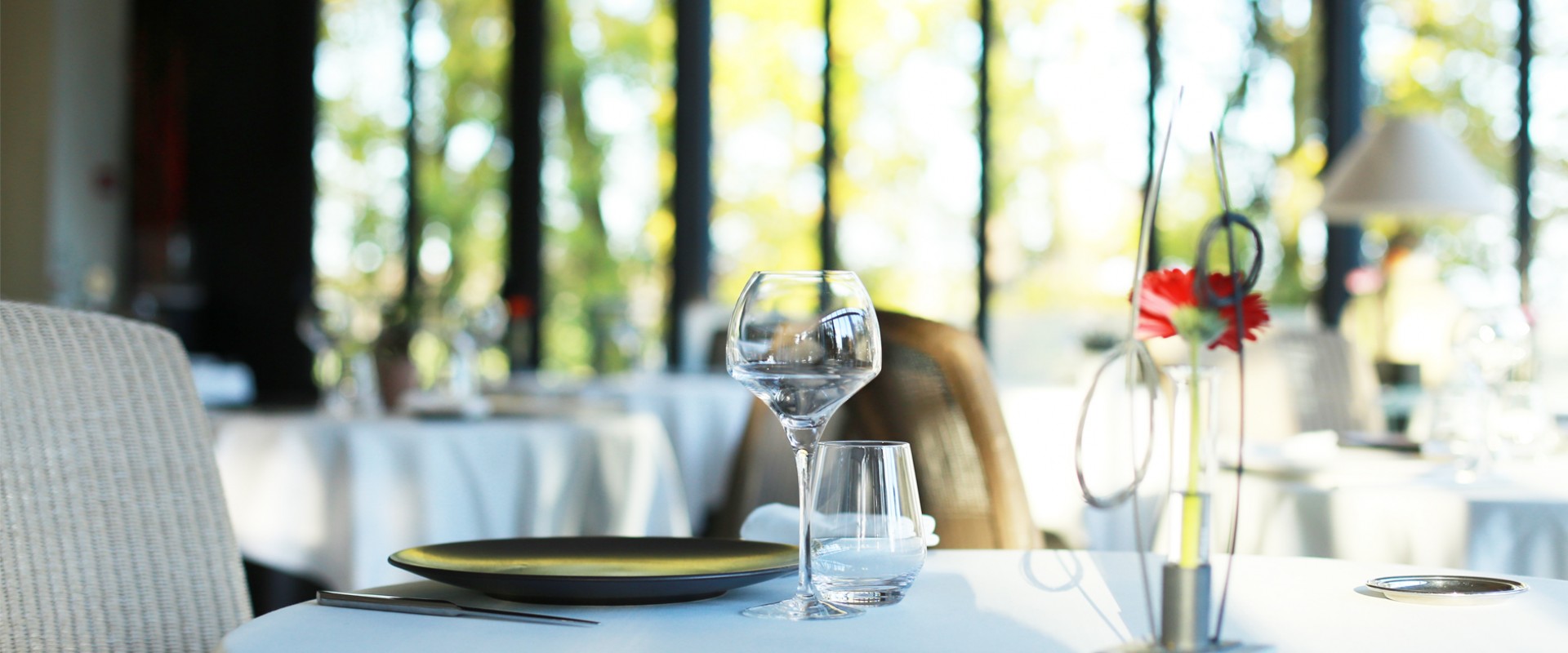 A delicious moment in the middle of a glass roof ...
The restaurant of Château de la Dame Blanche is located in the large Victorian-inspired glass roof that offers a panoramic view of the park. It is in this pleasant setting that you can discover Antony Serra's menu. A short, original menu, where the culinary proposals are enhanced with regional flavours. So, the Doubs-inspired perch, baked apples, and Morteau, is offered with a dessert wine sabayon Reading the menu is a pleasure in itself. Starters, fish, meat, cheese and desserts, each course whets the appetite. An invitation to come to the table.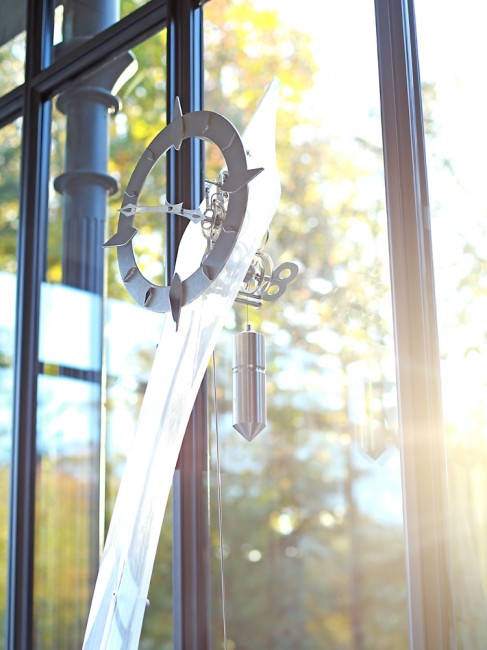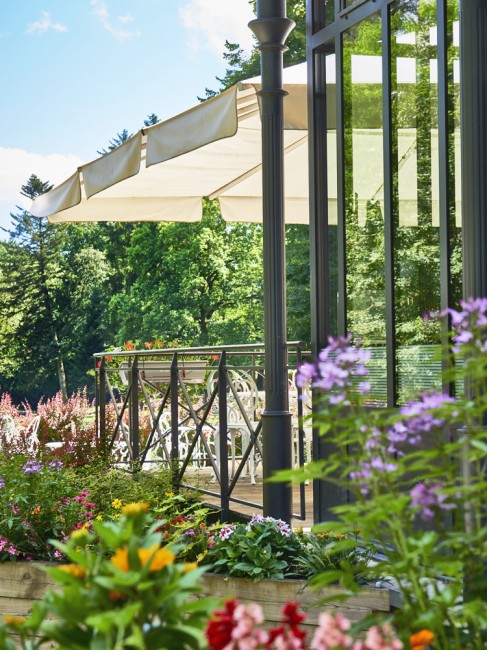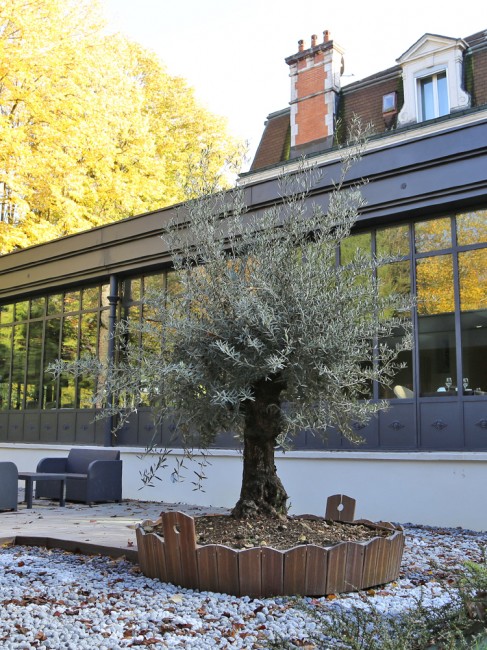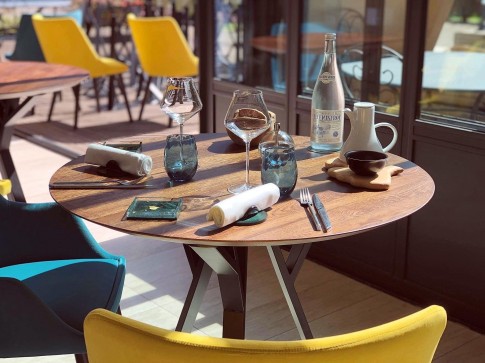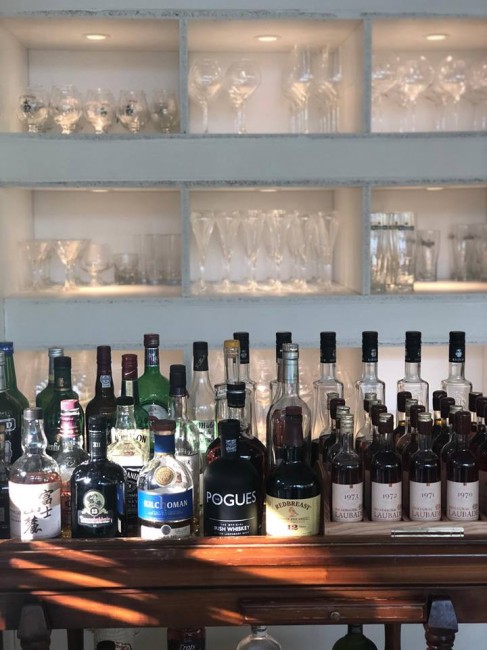 Restaurant opening hours
The Restaurant is open from Monday evening to Saturday evening (closed on Saturday lunchtime), from 12:00 to 13:00, and from 19:30 to 21:00.
It is solely open on Sunday lunchtime upon reservation, from 10 people.
The Chef offers you a unique menu on Monday evenings, at a price of €42.00. Our establishment accepts holiday vouchers from Havas, Tirgroupé, Cado, and Logis de France.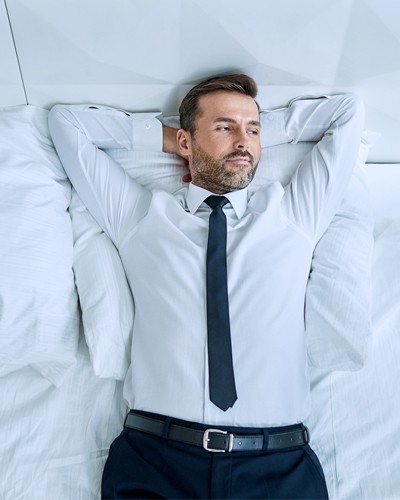 Our Evening Stopovers for professionals
Château de la Dame Blanche also offers professionals visiting Franche-Comté an all-inclusive evening stopover package starting at €92 including tax.