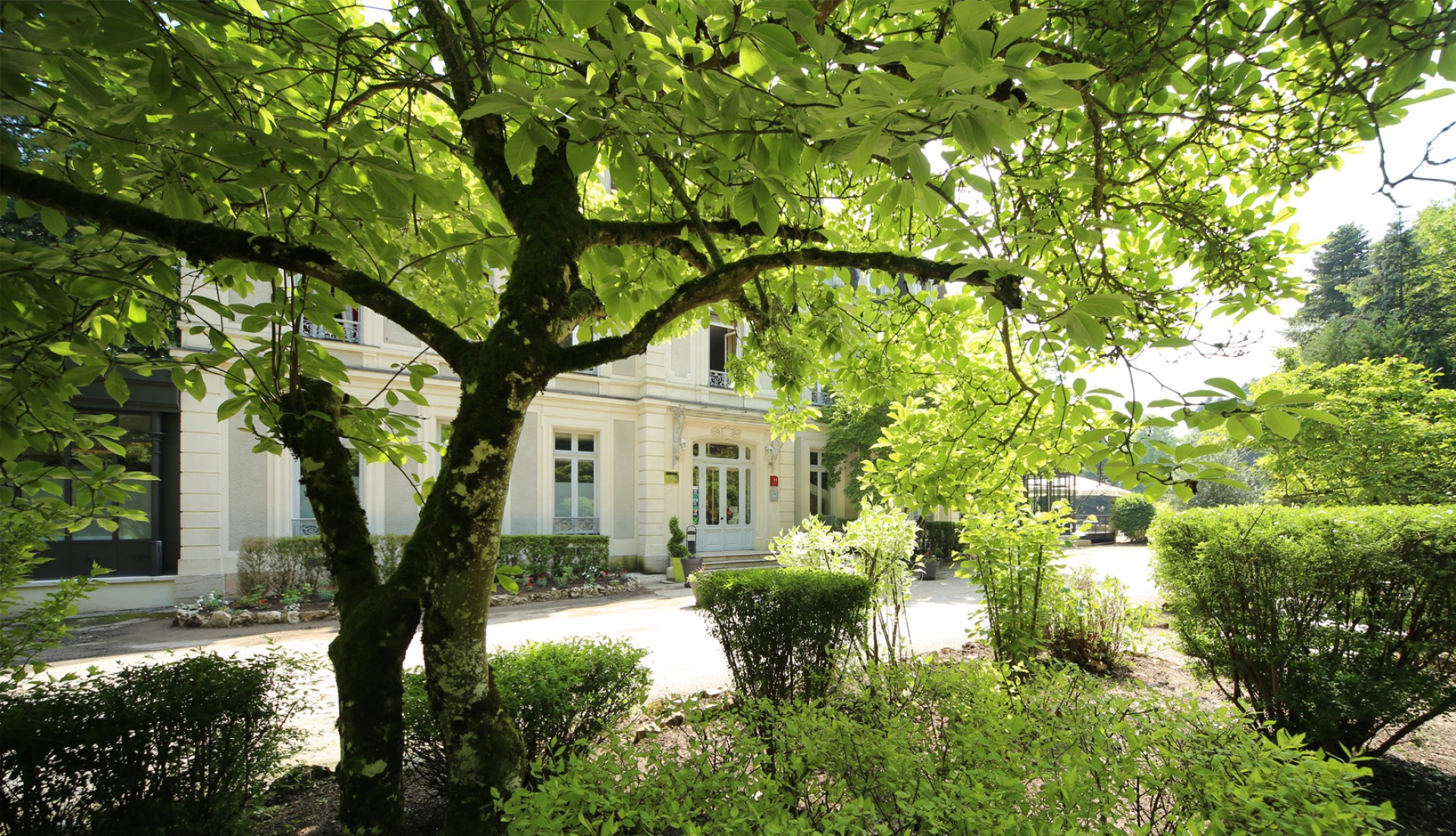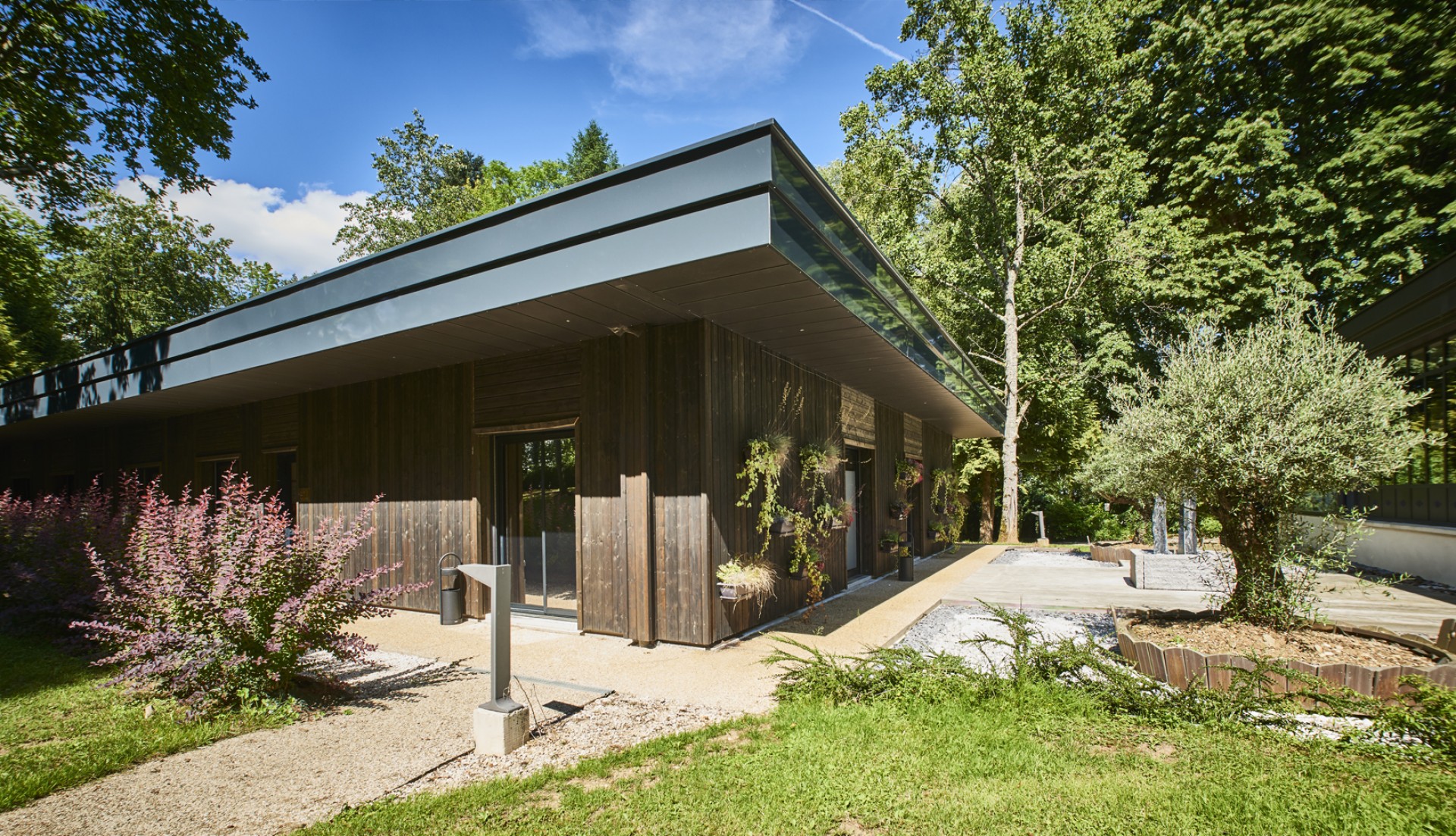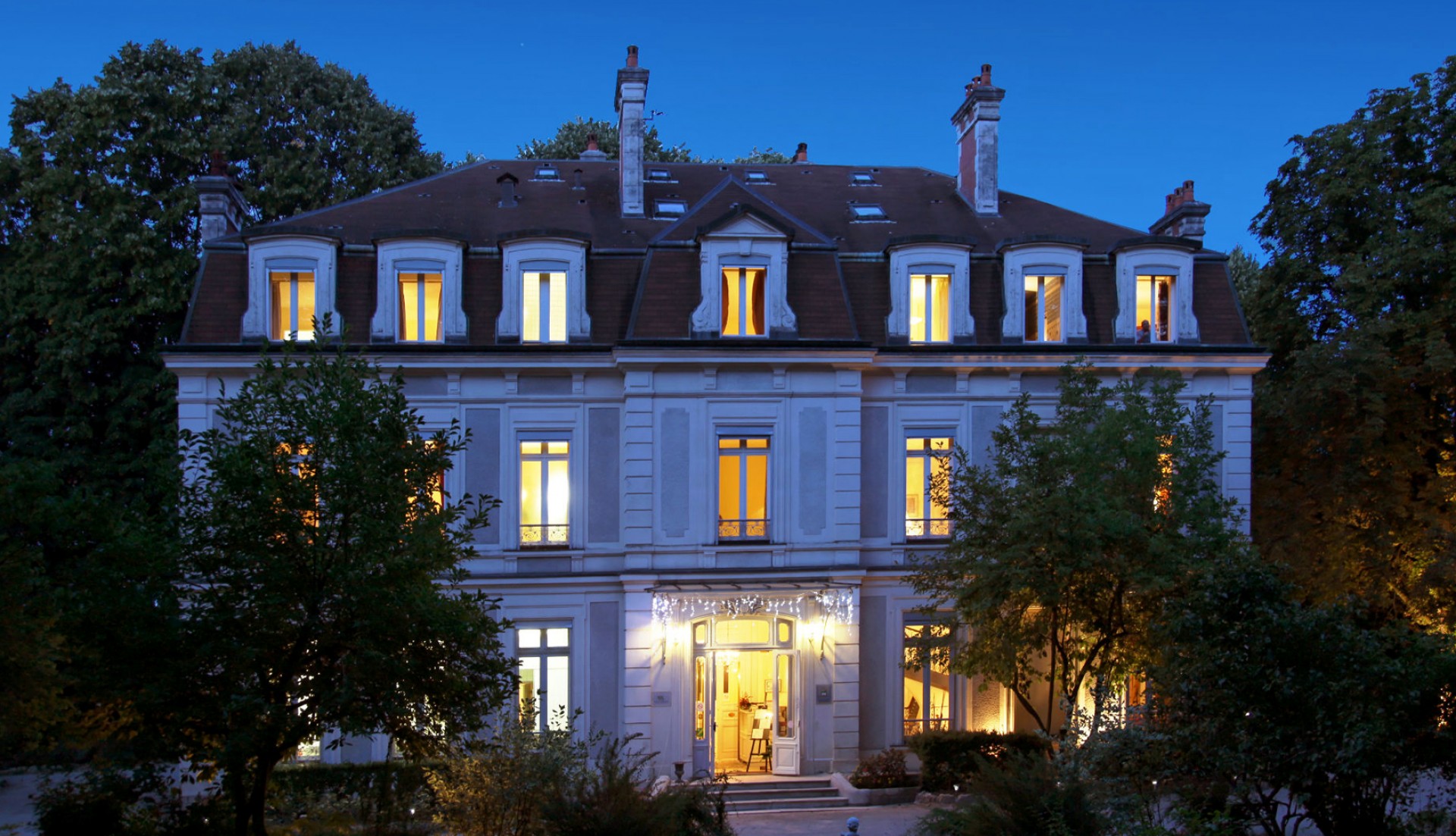 Discover
The world of the château
With its 4 stars, Château de la Dame Blanche is a haven of peace located in the village of Geneuille, a few kilometres from Besançon and 5 minutes from the T.G.V. station. Besançon Franche-Comté. This 19th-century residence has been completely renovated to make it a unique hotel and restaurant, in the middle of a 7 hectare wooded park. The restaurant is located in the glass roof which offers a panoramic view of the surrounding nature, the colours changing with the seasons. This relaxing atmosphere can also be enjoyed from the windows of the 35 comfortable rooms, or through making the most of our wellness area.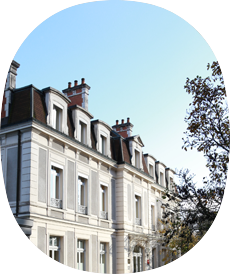 The ginkgo biloba, symbol of the Château
The ginkgo biloba is the symbol of the Château de la Dame Blanche. This majestic tree is one of the plant species found in the park, which is revealed as you walk along its paths.
The chef, Antony Serra, is close to the surrounding nature, the presence of which is felt in the way he cooks and structures his dishes. The tree from China is distinguished from others by the remarkable finesse of its leaves, whose distinctive shape is reminiscent of a butterfly's wings.
In autumn, these leaves become golden in colour, which means that the gingko is referred to as the tree of a thousand sovereigns.
A refined note borrowed from Asian culture, which can be found in Antony Serra's dishes in the little touches he adds.
This tree symbolises the values of our 3-star establishment that we share every day with all our guests.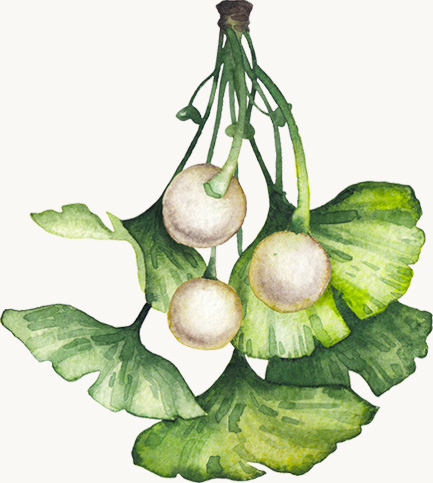 In numbers
A large wooded park of 7 hectares
The hotel records more than 6000 overnight stays per year
Five minutes from Besançon TGV station
spacious and comfortable single rooms
Three huts perched in the trees 25
Roulez en électrique !
Deux bornes de recharge pour voitures électriques sont à votre disposition dans le parc du Château !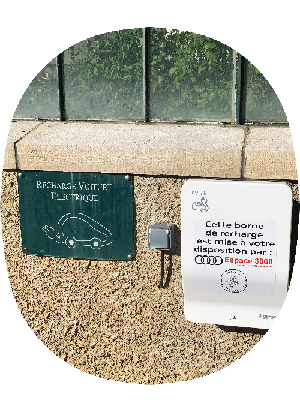 A team at your service
Chef Antony Serra affirms his personality in his way of cooking, which has its roots in the great houses of French gastronomy where he learned his trade. Today he expresses and shares his taste for a gourmet cuisine with the whole of his kitchen brigade.
The services of Château de la Dame Blanche are rich with the experience offered by its team. Together, they offer quality cuisine and a warm welcome to help you experience a truly memorable time.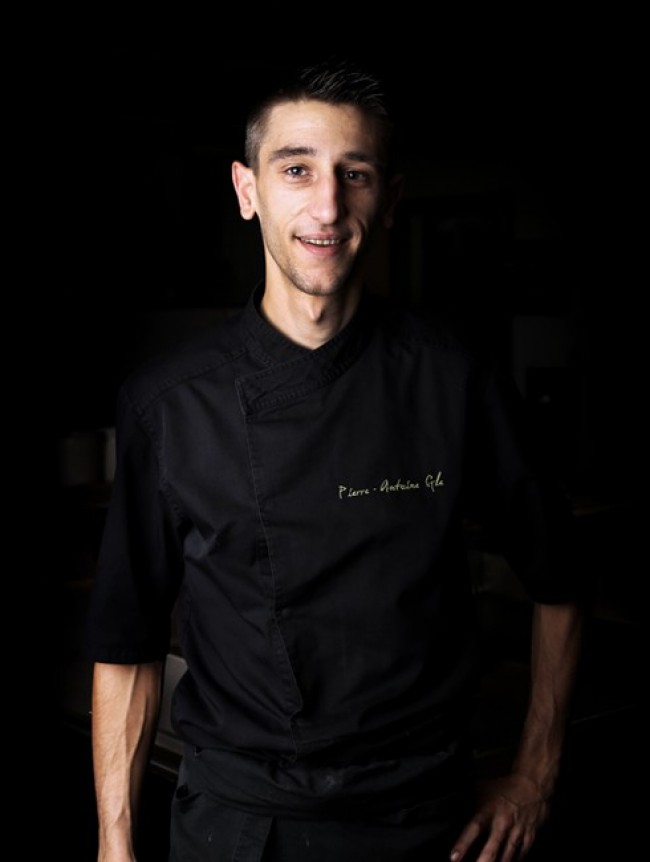 Pierre-Antoine Glé
2nd kitchen