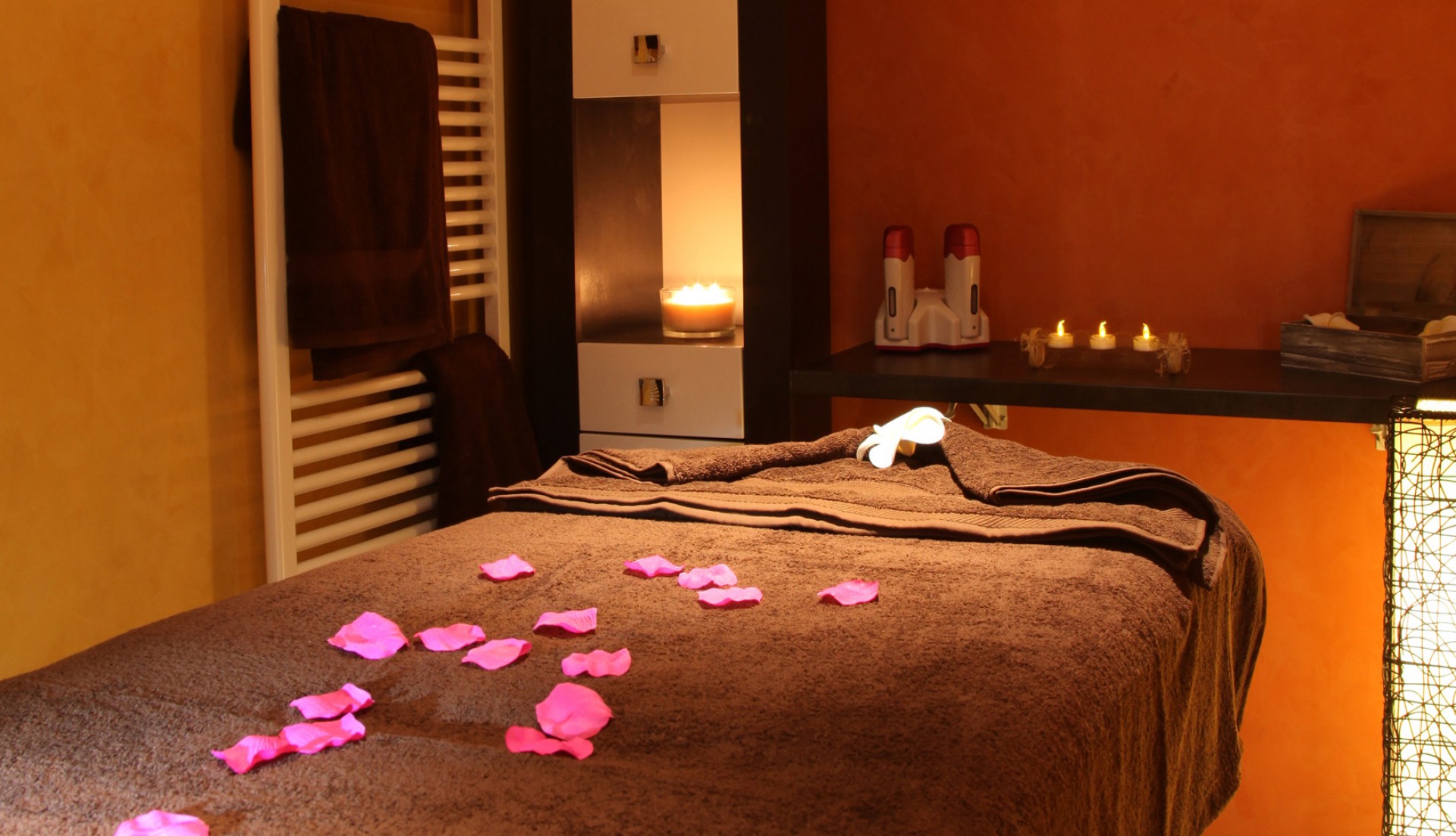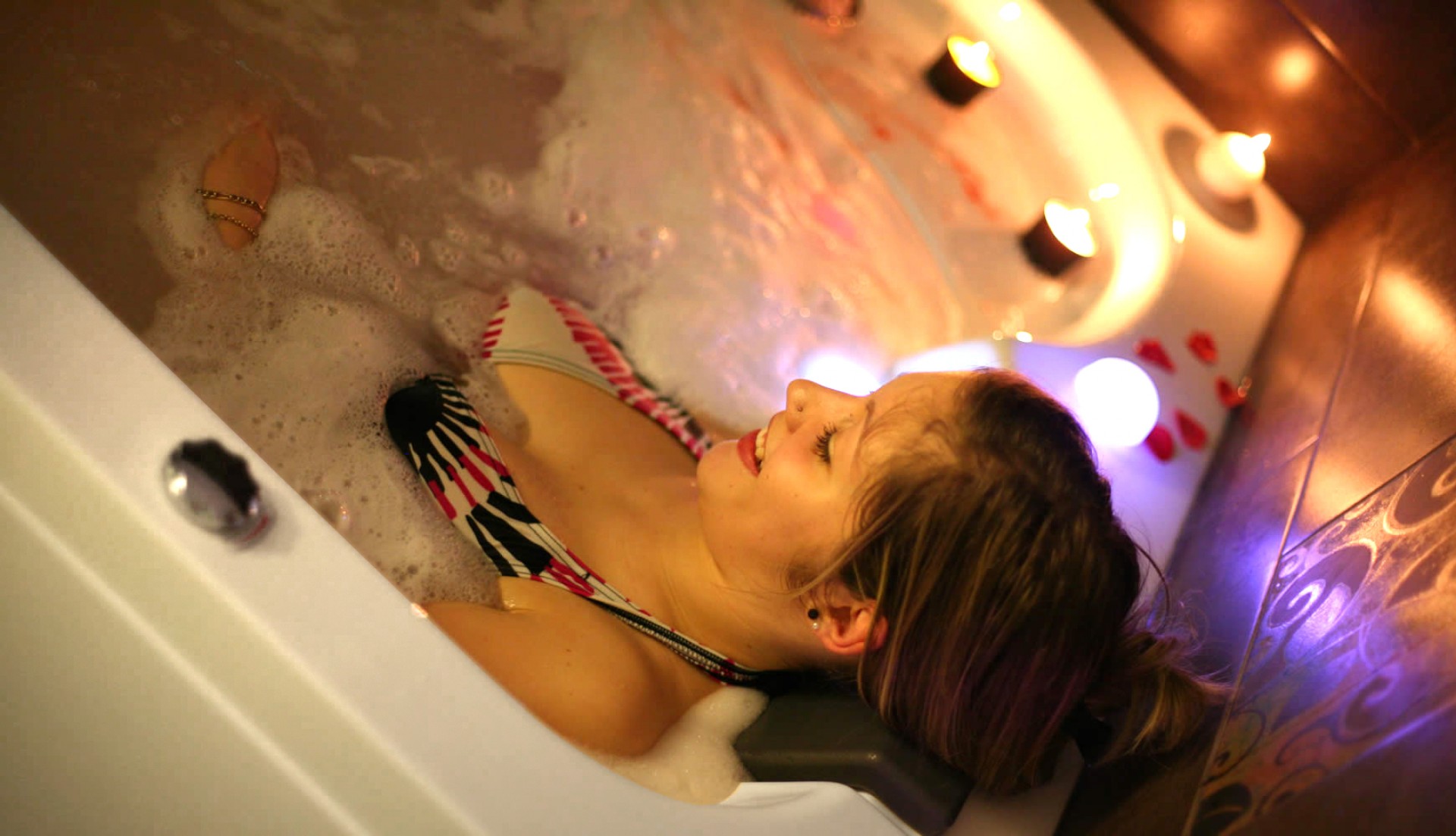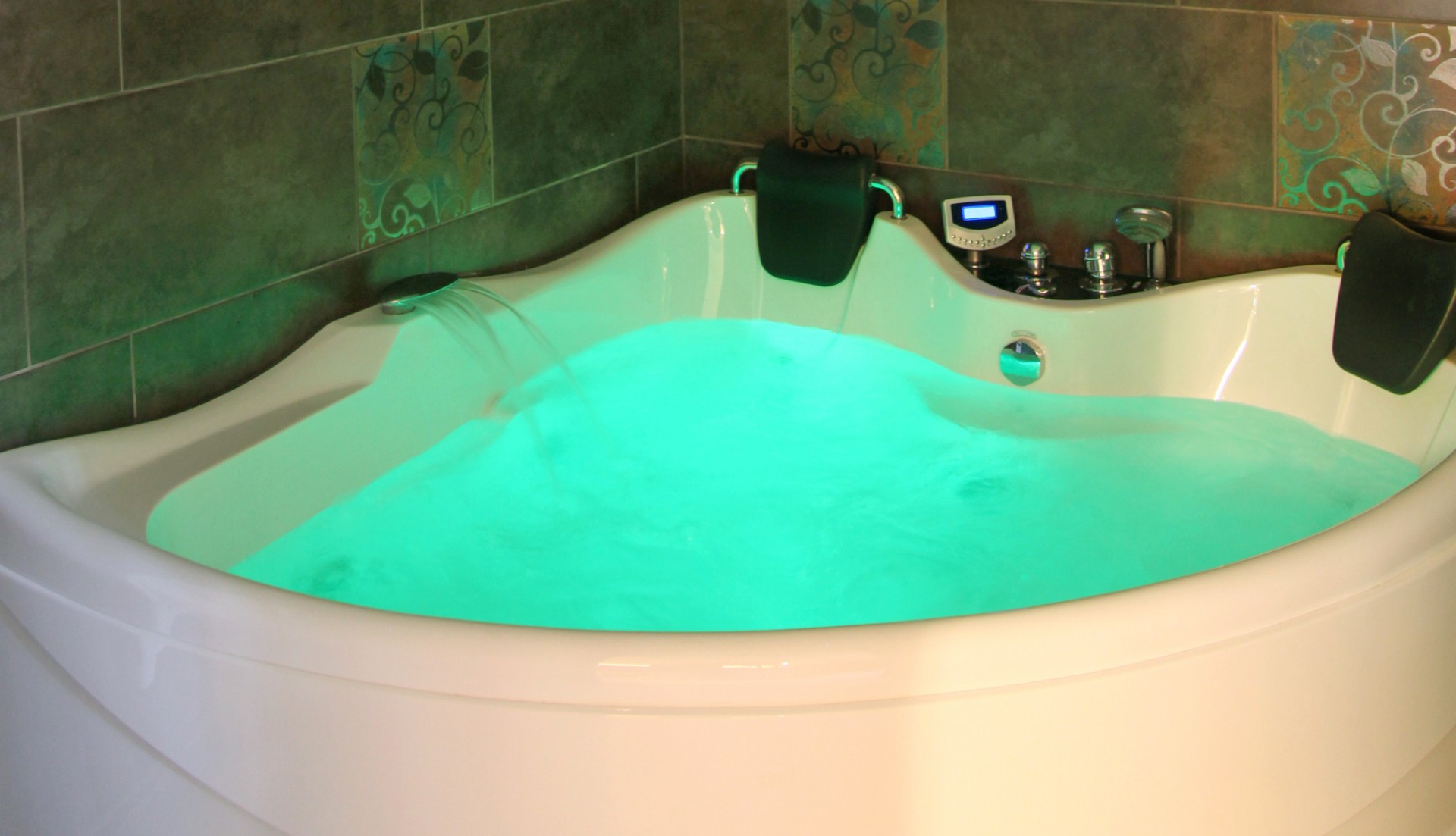 Discover
The Jardin des Sens
The Jardin des Sens (Garden of Senses) invites you to travel to the heart of ancestral beauty cultures. For you, we have selected ointments from age-old traditions, the extreme sensorial nature of which will immerse your body and mind in natural baths to bring them a universal sense of well-being.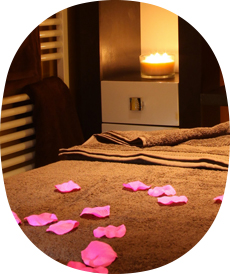 Opening hours
Tuesday to Friday from 17:30 to 20:30
Saturday from 14:30 to 20:30
Sunday from 09:30 to 12:30
N.B. In view of the law of 30 April 1946 and decree 60-669 of 4 July 1960, art. 489C and the decree of 8 October 1996, these treatments do not represent medical massages or physiotherapy, but rather a technique of well-being in physical relaxation, free from any stress.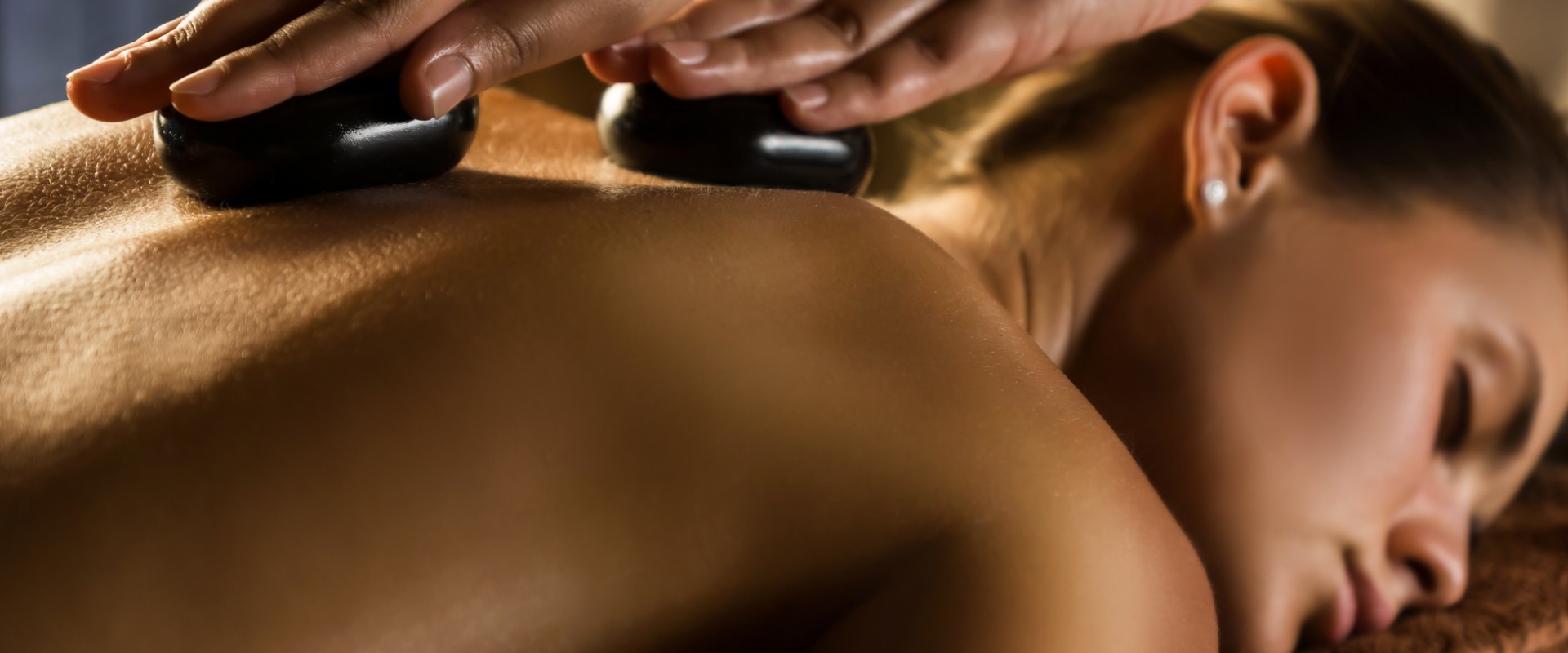 Prices and services
Spa area
By appointment only
An invitation to relax in water and warmth
This wellness bubble is equipped with a sublime earthenware hammam, a mountain sauna and a hydromassage sensory shower (jets, chromotherapy, music therapy).
Your body, freed from toxins, will relax on a floating bed in the serene space, while the dimmed light encourages your mind to rest.
Spa Access (Hammam, sauna and sensory shower)
30min - 8,00€
60min - 15,00€ 
2-hour package (only during the week) 25,00€
Body treatments
By appointment only
Relaxation, pleasure for the senses, rejuvenation, escape and communion with nature are the key concepts of our Beauty and Wellness Rituals.
RELAXING MASSAGES
Oil-based massage from head to toe 30min - 40,00€ / 60min - 70,00€
Relaxing massage 60min - 78,00€
• With honey
• With chocolate cream
• With candles
4-hand massage 60min - 120,00€
Massages and treatments provided by Claudine
Special head, neck and shoulder massage (relieves daily tension) 30min - 50,00€
Light leg care (massage + cryo gel wrap) 60min - 68,00€
(Pedispa, treatment, cream) 60min - 68,00€
Lomi Lomi Massage (stimulating and relaxing) 60min - 78,00€
Hot stone massage (draining and detoxifying) 75min - 85,00€
Ayurvedic Abhyanga Massage (restores balance to body and mind) 90min - 90,00€
Massages provided by Jean-Claude
Kobido Facial Massage (stress reliever, anti-aging and radiance) 60min - 75,00€
Californian Swedish Massage (softening, firming and relaxing) 60min - 78,00€
BODY RITUALS


"Escale Provençale" ("A Stay in Provence") (sandy scrub, massage with revitalising and moisturising lavender oil) 75min - 88,00€
"Escapade Gourmande" ("An Indulgent Adventure") (citrus sugar scrub, massage with strawberry oil or salted caramel) 75min - 88,00€
"Douceur Africaine"("African Sweetness") (orange cocoa scrub, chocolate massage) 90min - 98,00€
"Coeur des Îles" ("Heart of the Islands") (coconut pulp scrub, Polynesian oil replenishing massage) 90min - 98,00€
"Le Scintillant" ("The Glitter Experience") (Jojoba mother-of-pearl scrub, anti-ageing massage honey with caviar extracts, amino acids and trace elements) 90min - 105,00€
"Cap Océan" ("Ocean Cape") (Hammam, guerrilla salt scrub, massage with rosemary and eucalyptus oil, seaweed wrap) 105min - 110,00€
"Nuit d'Orient" ("A Night in the East") (black soap, hammam, kassa glove scrub, massage with argan oil orange blossom) 105min - 112,00€
"Rituel de la Mer Morte" ("Dead Sea Ritual") (balneotherapy, scrub with salts and essential oils, mud mask and its milk/honey firming treatment) 100min - 116,00€
"Evasion Acenstrale" ("Ancestral Escape") (Sauna, sandy cereal scrub, royal jelly, massage, face and body mask with rassoul, shea butter treatment) 105min - 125,00€
Facial treatments
By appointment only
FACIAL TREATMENTS
"L'express" (make-up removal, toning, scrub, Vapozone, mask, toning, cream) 45min - 55,00€            
"The Highlight" (make-up removal, toning, scrub, Vapozone, massage, mask, toning, cream) 60min - 75,00€
"The Anti-Ageing Treatment" (make-up removal, toning, exfoliation, Vapozone, massage, face/eye mask, toning, eye contouring, lifting serum, cream) 80min - 90,00€
Depilation
By appointment only
Eyebrows 11,00 €
Underarms 14,00 €
Half legs or arms 18,00 €
Full legs 26,00 €
Le soin pour elle
Forfait Wedding 3h00 - 189,00 €
Accès spa (Hammam, Sauna, douche à infusion)
Rituel du corps "Les 5 Sens"
Soin du visage de 50 minutes (soin adapté à vos attentes et à votre type de peau)
Evenements
Sur réservation
Séance Hammam et Sauna privée
Anniversaire, séminaire, enterrement de vie de célibataire, ...
Forfaits pour 2 personnes
Mise en Bouche 1h00 - 89,00 €
1 séance balnéo, accompagnée de mignardises sucrées et salées, et une demie bouteille de champagne
Le réveil des papilles - 112,00 € (uniquement le dimanche matin)
1 séance balnéo accompagnée de fruits de saisons, mignardises sucrées et un jus de fruits rafraîchissant, un accès spa de 30 minutes et un massage de 30 minutes (les prestations ont lieu une personne après l'autre)
L'Eveil des Sens 1h30 - 169,00 €
1 séance balnéo accompagnée de mignardises sucrées et salées, et d'une demie bouteille de champagne, massage bien-être de 50 minutes
I Love You 2h - 199,00 €
Balnéo avec pétales de rose, une demie bouteille de champagne, mignardises sucrées, rose offerte pour Madame, massage de 50 minutes et 30 minutes d'accès au spa